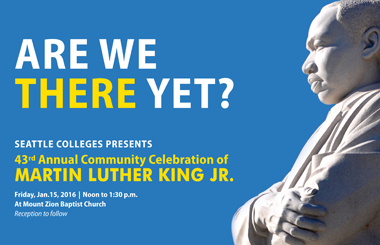 ARE WE THERE YET?
In his final speech, Ive Been to the Mountaintop, Martin Luther King Jr. said, "I may not get there with you. But I want you to know tonight, that we, as a people, will get to the promised land."
What we want to know is, "Are we there yet?"
Join us as we explore and celebrate Dr. Kings journey to the mountaintop.
Watch the program on-demand below.