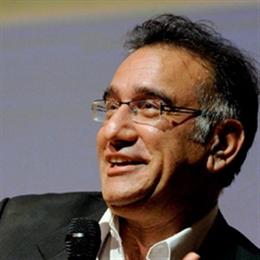 Seattle Community College Television General Manager John Sharify has received the prestigious Edward R. Murrow Award for the best news documentary in the country. Sharify won the award for his documentary ǣClimb of a Lifetime, in which he chronicled the lives of recovering addicts and homeless men as they climbed out of their addictions and were determined to climb Mount Rainier as well.

ǣClimbing out of homelessness is harder than climbing the mountain, they told him, as he chronicled their year-long effort in the documentary he made for KING 5 Television. Reporter, writer, narrator and producer of the film, Sharify called it his ǣstory of a lifetime, adding, ǣAs journalists we all want to make a difference with our stories, and shine a light.ؠ

Union Gospel Mission Director Mike Johnson, whose program was featured, commented that community awareness of their recovery program took an enormous leap after the documentary was aired.

Sharify was invited to share his story and insights on a wider stage at an upcomingTED Talk at the University of Washington on Nov. 10.
?