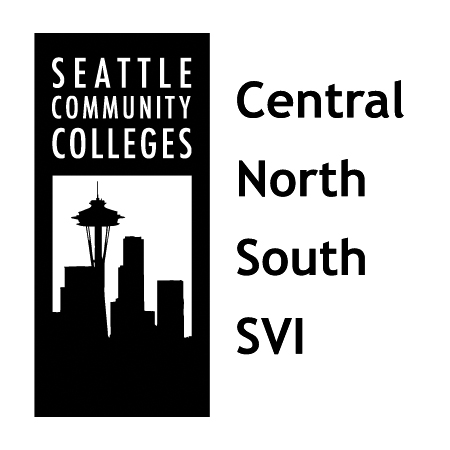 During the last year, the national spotlight has been on community colleges as never before in the history of the two-year college system in our state. The White House is renewing the focus with the first ever White House Summit on Community Colleges on Tuesday, Oct. 5, 2010, chaired by Jill Biden.
?
Seattle News Conference
Seattle Community Colleges Chancellor Jill Wakefield is holding a NEWS CONFERENCE connecting the first-ever White House Summit on Community Colleges to Seattle. She and the presidents of the colleges making up the District will illustrate the story by discussing and hearing from students whose lives have been affected by the economy and telling how our community colleges are helping them to turn their lives around. The press conference will be held Tuesday, October 5 at Seattle Central Community College campus on Capitol Hill in front of the South campus entrance to main building, at corner of Broadway and Pine Avenue (1701 Broadway, Seattle 98122).
View KIRO TV News coverage of the news conference.
View KOMO TV News coverage of the news conference. Click the "Story" tab to read the story text.
Background
Dr. Biden has taught at community colleges for more than 17 years, and is married to Vice President Joe Biden. President Obama asked Dr. Biden to convene this event to highlight the role of community colleges in developing Americas workforce and in achieving his previously announced goal of leading the world with the highest proportion of college graduates by 2020.
View Dr. Biden and Melinda Gates interviewed on NBC's Today Show regarding the Summit.
Present at the news conference will be students, Chancellor Jill Wakefield and new college presidents Paul Killpatrick (Seattle Central), Mark Mitsui (North Seattle) and Gary Oertli (South Seattle).
In Seattle, community colleges are full and dislocated workers pushed enrollment in Worker Retraining programs to more than 150% over state-funded goals last year. During a time when colleges need it most, state funding has decreased by more than 22% over the last two years.
An early report of the summit from McClatchy News said that the president ǣis looking to community colleges as a lifeline to escape a battered economy Ǫ at a time when there are signs that U.S. workers are not prepared for the technological advances driving the global economy.ؠ This is especially important in the Seattle region and Washington State, where one in four jobs is tied to international commerce.
In Seattle, Oct 5 will be announced as Community College Day, in recognition of the education and job training that community colleges provide to prepare skilled workers for jobs with openings today and high-demand careers for tomorrow in fields such as healthcare, green jobs and information technology.
The Washington D,.C. summit will bring together many of the people and organizations whose lives are touched by community colleges colleges and students, business, philanthropy, and state and federal policy leaders.
More Information
Visit the White House Summit webpage for more information.
Hear President Obama's announcement launching the Skills for America's Future initiative.